Outdoor activities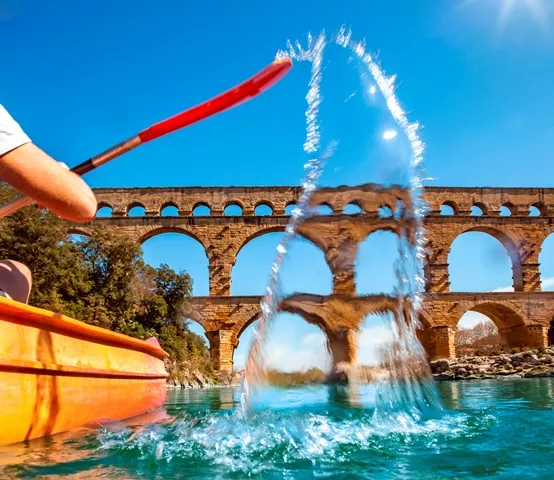 Along the water's edge
Description
In the heart of a unique rocky landscape at the entrance to the Gardon gorges, the last tributary of the Rhône before it reaches the sea, enjoy the banks of the river with family or friends and contemplate its magical aura! A preserved natural setting and biosphere reserve with Natura 2000 classification, that is an ideal spot to enjoy the summer air, picnic with your family and make the most of this truly exceptional environment. 
In the summer, the banks of the river are almost beach-like and become a real haven of cool and calm.
Advice
Please do not jump from the bridge and rocks or swim under the monument.
Remember to protect yourself from the sun and keep an eye on your children.
Summer
General public
Left and right banks
From 2 hours to 1 day
Parking €9  / car per day
Nice weather
Not suitable for disabled people
Pets allowed on a lead